Tuition Assistance
Tuition assistance through School Tuition Organizations (STOs) is available for families to help reduce the cost of tuition. The school recommends completion of a minimum of three STO applications, please see ECA Finance Department for details and assistance if tuition is not paid in full at time of enrollment. Even if an application for an STO has been submitted, parents/guardians are responsible for the monthly or annual tuition amount until the funds have been released by the STO and applied to the student's tuition balance.
ECA and the State of Arizona make it possible for every child to have the opportunity for a private Christian education. There are two ways to garner tuition assistance from the State, and ECA is committed to helping parents/guardians understand what they need to know about both.
In 1997 Arizona's Governor signed the first private school tax credit into law permitting tax payers to make voluntary donations to a School Tuition Organization (STO) that are then turned into scholarship funds for children attending private schools.
ECA is among the lowest private school tuition rates in the state and coupled with the Arizona Tax Credit they can make a private Christian education a reality for almost every child.
The Empowerment Scholarship Account Program (ESA) is an account administered by Arizona Department of Education that is funded by state tax dollars to provide educational options for qualified Arizona students. By opting out of the public-school system, parents can seek a range of alternative educational services, such as private school or home-based education, to tailor an individualized educational plan that is best for their child. Qualifications are based on the most recent legislature and subject to change annually.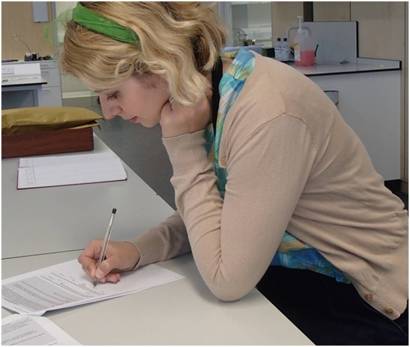 School Tuition Organization
ECA has created a template to assist parents in gathering all the information needed to apply for tuition assistance from one or all of the School Tuition Organizations listed above. Click and save the application template below as a quick start for gathering the information you'll need to apply.
Need assistance?
Contact ECA Finance Department (928) 681-4220 or finance.ecakingman@gmail.com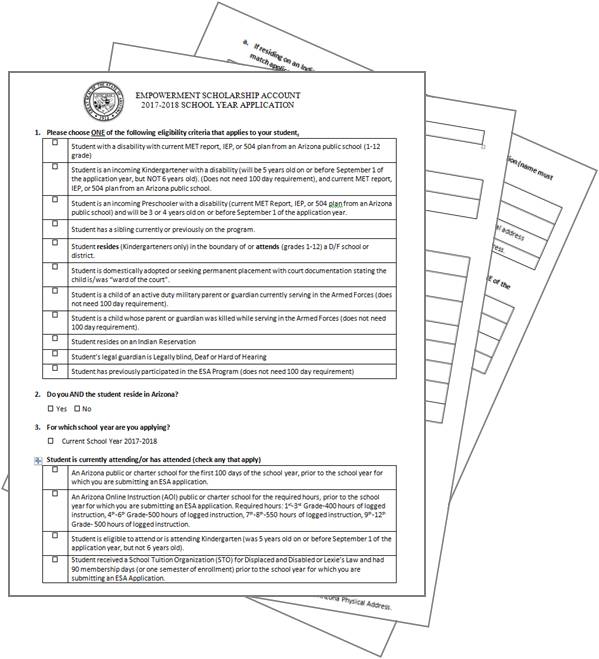 Empowerment Scholarship Account Program
Separate from the public school system an ESA delivers educational funding in a unique, alternative way. Parents can apply under the following categories:
K-12 Student with Disability

Preschool Student with Disability

Active Military

Legal Guardian is Legally Blind, Deaf or Hard of Hearing

Attends a D or F Rated School

Resides within Indian Reservation

Sibling of Qualifying Applicant

Ward of Court
All forms may be found on the ESA website under the "Forms" tab: http://www.azed.gov/esa/
Need assistance?
Contact ECA Finance Department (928) 681-4220 or finance.ecakingman@gmail.com